As busy and buzzy as the beauty industry has become, it's not every day that a new, clinically-proven skincare ingredient is discovered. For ages, we've read about the incredible benefits of actives like retinol, vitamin C, and salicylic acid which have been studied, tested, and documented for many years. Alongside these clinically-proven actives, there's been a return in popularity in natural and ancient ingredients—like snow mushroom for hydrating, ashwagandha for strengthening the skin barrier, and blue tansy for soothing irritation, to name a few.
But now, Mother Science has identified and patented an all-new, clinically-proven ingredient that's being used in skincare for the first time ever. This revolutionary ingredient is Malassezin — a biotech-engineered breakthrough backed by six years of research with a team of expert scientists. And the clinical trials say it all: Malassezin is proven to visibly fade hyperpigmentation and deliver brighter-looking skin with zero irritation in as little as two weeks.
What is Malassezin?
Malassezin is a naturally-occurring molecule in the skin microbiome and a powerful antioxidant. And what we've discovered is that, when applied topically at higher levels than what is naturally occurring in the skin, it has a multitude of visible benefits.
To harness the power of this molecular ingredient, we synthesize Malassezin in a lab and create a highly pure form that powers Molecular Hero Serum. This is a common process that many scientists and skincare brands use to create topical treatments that are formulated with ingredients that already occur in skin—like hyaluronic acid or azelaic acid. However, the discovery of Malassezin's benefits for skincare has been nothing short of groundbreaking.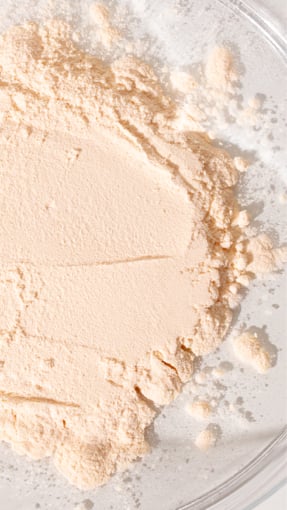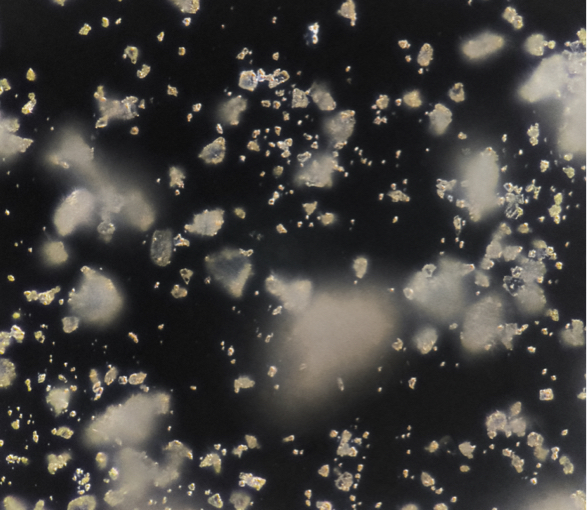 The Benefits of Malassezin
From reducing the appearance of dark spots to visibly brightening skin tone, Malassezin benefits all skin tones and types—and has been shown to be especially effective for those with hyperpigmentation and sun damage. Here are the five benefits of Malassezin:this novel ingredient.
Reduces the Appearance of Hyperpigmentation
Through extensive lab testing and two clinical trials, Malassezin produced a significant reduction in the appearance of dark spots, sun spots, and other types of discoloration. For those who are looking for ways to reduce the appearance of post-breakout marks, sun damage, and other forms of dark spots, Malassezin is a highly effective solution.
Helps Prevent Future Dark Spots
Another key benefit of Malassezin is its ability to prevent future dark spots. Before we go further, let's cover a small skincare lesson on the benefits of antioxidants.
Antioxidants are beloved for their anti-aging effects because they help neutralize free radicals that lead to visible signs of aging. Things like sun exposure, pollution, and other environmental stressors expose skin to free radicals that can trigger the creation of excess melanin and show up on skin as dark spots.
We've discovered that Malassezin helps to stop free radicals from damaging skin and producing excess melanin. With daily use of SPF and our serum for hyperpigmentation, such as the Molecular Hero Serum, skin is protected and given a plentiful amount of antioxidants that help stop hyperpigmentation from forming in the first place.
Brightens + Evens Skin Tone
Another benefit of Malassezin is its ability to visibly brighten the skin. Consistent use of Molecular Hero Serum has been shown to diminish visible imperfections in as little as two weeks. And as dark spots begin to fade, skin appears more even, visibly brighter, and overall more radiant.
Historically, vitamin C has been the gold-standard ingredient for evening and brightening skin tone due to its antioxidant-rich nature, However, Malassezin is a 10X more powerful antioxidant than vitamin C. This alone makes it the choice ingredient for helping prevent hyperpigmentation and visibly evening skin tone.
Another bonus: many brightening ingredients can be sensitizing to the skin but Malassezin is proven to be non-irritating and non-sensitizing. (There's more on this below so read on for more information.) So you can replace your vitamin C treatment with Molecular Hero Serum and see supercharged results without compromising your skin barrier.
Improves the Look of Fine Lines + Wrinkles
Malassezin's antioxidant-rich nature also makes it an extraordinary solution for improving the look of fine lines and wrinkles. By helping to block and neutralize free radicals that are known to break down the structure of skin and lead to creasing and creping, Malassezin is able to help prevent and visibly improve signs of aging on the skin.
Improves the Skin Moisture Barrier
Our extensive research also shows that Malassezin helps improve the skin's moisture barrier. Unlike other more harsh active ingredients that can compromise the barrier, Malassezin actually helps support the proteins and natural moisturizing factors within it. And that means this powerful ingredient delivers positive, visible results without causing dryness, redness, or irritation of any kind. In fact, in a study of over 200 people, half of which self-reported having sensitive skin, zero participants reported irritation in any form.
Because of the gentle and skin-barrier-protecting nature of Malassezin, Molecular Hero Serum can be used in tandem with other actives, like retinol and chemical acids. So it's easy to add to your current routine without giving up the formulas you love most. And just like any topical anti-aging solution, consistency is key for the best and fastest results. With daily use each morning and night, you can expect to see visible improvements in 2–4 weeks—an even more impressive timeline than your typical anti-aging topicals like retinol and vitamin C!
Malassezin - The Newest Breakthrough Skincare Ingredient
The revolutionary nature of Malassezin is game-changing for the skincare industry. For those who are looking for a gentle but effective way to address and help prevent hyperpigmentation and sun damage, Malassezin offers a clinically-proven solution. With consistent use, morning and evening, Molecular Hero Serum visibly improves dark spots, skin tone, and brightness in as little as four weeks.
And best of all, this serum is safe to use with other actives—like retinol, salicylic acid, and AHA—and doesn't cause irritation like redness, peeling, or dryness. So you can introduce Molecular Hero Serum into your current routine and continue using your favorite formulas. We believe this patented ingredient is the basis of all good skincare routines for all skin types and tones.